Discover our productions and awards at national and international level!
A day in Korogocho to discover life in one of Nairobi's slums.
In the desolation of Africa's largest garbage dump, the strength of the carefree attitude of three children emerges: Barak, without the use of his legs, manages to get to the football field to play with his friends.
A poetic and silent look that opens up profound questions.
NICOLA ZAMUNER
DALLE DOLOMITI A VENEZIA
Nicola Zamuner, a multiple award-winning athlete from Treviso and  world canoe champion, is preparing for a sporting feat in the waters of the Piave: descending the river "sacred to the homeland" using a SUP (stand-up paddle).
Standing on the SUP, Nicola shows the public the landscape from his point of view, revealing new and evocative glimpses of the territory.
Screened at the Venice Film Festival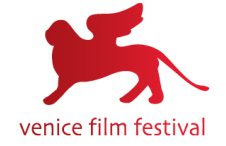 UQIDO
DIGITAL TRANSFORMATION
What is Digital Transformation? 
Everyone is talking about it today, but it is still hard to understand what it really consists of. It is certainly a Transformation of the way we live. We work, we buy, we move around using digital tools that become an extension of our capabilities.
In collaboration with SkateboardTV
Trento 2022
Italian Skateboard Championship
With the production of Vita da Skater we want to tell the story behind the scenes and the spirit that is created during competition days: an opportunity to make new friends, to find old ones, to challenge first oneself and then others